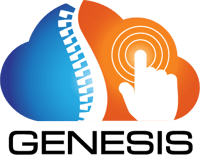 The #1 cloud EHR and Business Intelligence Software since 2004
Month-to-Month, cancel any time.
Cash
---
$97
/mo Kickstart
Up to 400 Patient Visits/Month
$0 Setup Fee
---
$177
/mo
Unlimited Visits
$0 Setup Fee
---
Two (2) Clinicians Login

$25/additional Clinician

Unlimited non-clinician Login

Patient schedule

Online Scheduling

Care Plan Wizard

Kiosk/App Check-in

Text/email appointment reminders

Two-way sms communication

500 credits included, $.02 per credit thereafter

EHR

Online forms

Custom macros

Patient App

Reports & Dashboards - Advanced

Point of Sale (POS)

Barcode scanner ready

Inventory management

Sales tax reports

Credit Card processing (swiped/terminal)

$10 per month - $.10/transaction + 2.7%

Credit Card processing (Options)

Recurring payments

Automated Patient Statements

e-statements via email and sms with Fortis

e-statements sent via email with Cash Practice

Automated payment posting to patient account

Paper statements sent via mail

Support

Trackable internal supports task

Live phone and video

Private Facebook community page

Chat - Coming soon

Onboarding

Dedicated onboarding/training team

Free data import

Unlimited file storage

Single Point Management

Genesis' unique automated patient relationship management system leverages AI and workflow automation to identify and alert you and your team of risks in your patient retention, your revenue, and your compliance.

ONC Certified & Compliant

24/7 online support
Most popular insurance plan
Insurance Full-Service
---
$97
/mo Kickstart*
Up to 400 Patient Visits/Month
$0 Setup Fee
---
$327
/mo
Unlimited Visits
$500 Setup Fee
---
Up to three (3) clinician logins

$25/mo/additional clinician login

Unlimited non-clinician logins

No clearing house needed.

Reports - Advanced

Claim Automation

Automated e-claim submission

Automated secondary e-claim submission

Automated ERA posting

Automated "failed claim" Identification (pre-submission)

Missing/incorrect demographics

Automated "failed claim" Identification (post-submission)

Late/Unpaid claims

Denied Claims

Underpaid Claims/decrease allowed amount

Automated "failed claim" workbench

The Genesis Billing Team

Failed Claim follow up

Appeals Management

Documentation requests

Special projects

Dedicated billing SWAT team

Paper EOB posting (included)

Dedicated claim follow up team

Optional add on services/features

ePrescribe

Automated real-time benefit verification (optional)

Automated manual benefit verification (optional)

Automated Patient invoicing with e-payment posting (optional)

Keep selected payers in-house while others full service. PIP for example

Manual work eliminated

Claim file upload/download/import

Failed claim identification

Aging report searching

Billing Service Fee

In addition to the monthly software fee, Genesis charges a percentage of insurance collections. This percentage is not charged on cash, copays or deductibles. The fee can range from 4-10% of collections. Please speak with a consultant for specific pricing.

*Kickstart price limited to 2 years
Insurance Self-Service
---
$97
/mo Kickstart*
Up to 400 Patient Visits/Month
$0 Setup Fee
---
$327
/mo
Unlimited Visits
$500 Setup Fee
---
All of the features of Cash AND Full Service Plans EXCEPT

No Genesis billing team for

Failed claim follow up

Appeals management

Documentation requests

Paper EOB posting

Special Projects

Billing SWAT

With claim automation, save dozens of personnel hours per month as compared to other systems. Pay per claim. Price per claim varies. Please speak with a consultant for specific pricing.

*Kickstart price limited to 2 years
The Genesis Paradigm Shift
How Genesis revolutionizes how technology is used to improve Revenue, Retention, Compliance, Staff Efficiency, and team building.
Discover the Profit-Boosting, Time-Saving Genesis Difference: How Genesis Can Help You Keep More Money in Your Pocket!
Single Point Management
How Genesis streamlines your practice by identifying work that needs to be done and assigning that work with full accountability.
Automated Billing
How Genesis streamlines your billing process by automating claim submissions and identifying potential issues before they are submitted.
The Genesis Paradigm Shift
How Genesis revolutionizes how technology is used to improve Revenue, Retention, Compliance, Staff Efficiency, and team building.
CareToMe App
CareToMe is an app for your patients to use that allows them to submit paperwork, insurance information, view appointments and communicate with the practice.
Patient Responsibility Estimator
This feature helps offices improve collections by providing an estimated amount to collect from the patient at the time of service.
Barcode From Patient Phone Number
With this feature, your front office staff and office managers can save time and ensure that new patients are not forgotten and are set up with a barcode, allowing them to use the kiosk seamlessly.
WHITE GLOVE ONBOARDING SERVICE
White glove onboarding service is a personalized and high-touch experience with a dedicated team to guide you through every step of the data migration and software implementation process.
GENESIS CREDENTIALING SERVICE
Genesis credentialing service offers a streamlined and comprehensive onboarding process for healthcare providers, ensuring that their credentials are up-to-date and verified with insurance companies and other healthcare organizations.
PATIENT MARKETING SERVICE
Patient marketing service is a strategic approach to promote healthcare practices to potential patients, utilizing various digital marketing tools and techniques to increase online visibility, generate leads, and ultimately boost patient acquisition and retention.
Can you import data from my old system?
Basic Data Transfer
Our onboarding team will help you with basic data transferring from your existing system. A CSV file can be exported from most systems and uploaded to Genesis. The basic data that we will upload is patient demographics. There is typically no fee for this. This data includes:
Name
Date of birth
Phone numbers
Email address
Physical address
White Glove data transfer service
Let us do the heavy lifting. Above and beyond the basic data transfer, Genesis can help you switch systems by doing all of the manual data transfer work for you. Below is a list of items we can move from your old system to Genesis. You can pick and choose which items you want. The fee for this varies depending on volume and complexity.
Patient demographics
Patient ledgers
Future patient appointments
Notes
X-rays and images
Fee schedules
Pricing is a la carte but you can estimate about $2 per patient for everything above. We recommend only using the White Glove service for patients who have been in your practice within 3-6 months or who you know will be coming in again. For all other patients use the Basic Data Transfer.
What's the difference between insurance self-service and full-service?
When it comes to insurance billing Genesis leverages AI and workflow automation to simplify the billing process and create accountability.
It is important to note that you can switch from Full Service to Self-Service at any time. You can even keep portions of your insurance billing self-service, PI for example, and keep the rest of your payer Full Service.
Full Service
with this level of service, Genesis will automate every step in the billing process and then FIND every claim that needs human/hands-on attention. You will be able to see the number of claims that need attention with one number with the ability to click/drill down to see the claim.
In the full service model, the Genesis billing team will do that manual work for you, the day it is due, every time, in order to make sure you get paid every penny you deserve as fast as possible. The Genesis team will also post any paper EOB you receive, process appeals and more.
Self-Service
With Self-Service all of the manual work listed above will be handled by your office staff.
Optional features and pricing
Electronic Insurance Verification:
The practice can enter the patient insurance information on the patient account and select electronic verification for real time information.
$0.33 per verification
Manual insurance benefit verification:
Genesis will call an insurance company for you and fill in several pages of benefit information which can be more accurate than using online verifications, in some cases.
The verification is requested, tracked, and received through a Single Point Management (SPM) task in Genesis.
You will review the details of each level and determine which level your practice will use most often during your onboarding process.
Level 1 - $12
Level 2 - $24
Level 3 - $30
e-Statements:
Genesis client who use use Cash Practice of Fortis as a payment processor can send electronic statements to patients via email. With Fortis e-statements can be sent by SMS as well. SMS statements need to be sent manually.
The patient can make a payment directly from the link. The payment will post to the patient account in Genesis.
$.25 per statement
Faxing patient records:
Faxing of patient records directly from the patient account including storage of most frequent recipient contact information.
$.19/page
Automated Paper Statements to Patients:
Some clients prefer that Genesis mails statements to patients when there is an outstanding balance once claims(s) fully process; other practices prefer to automatically write off claims. Either way, the practice has control as to which patients get statements and which do not.
Choose which patient(s) get a statement, frequency of statements, and for how long.
$1.99/statement
Paper claim
Some payers require claims, and in some cases the daily note, be submitted by paper. Genesis automates the process of printing and mailing.
What payment processing companies are integrated with Genesis?
Marketing integrations:
Chiro Dominance - https://chirodominance.com/